About Our School

In the last few years, the term "bushcraft" has been commercialized and as a result has lost much of it's meaning. For us at BCNW, it still means possessing the knowledge and skill (both traditional and modern) that lets one travel confidently through the wilderness with a minimal reliance on gear. Our particular style of wilderness bushcraft is highly streamlined and fits well with SAR, military, wilderness professionals, and ultralight backpackers because we use whatever skill or material works the best regardless of historical or cultural biases. We also believe these skills should not be reserved for the occasional trip to the backcountry or emergency situation but be a part of everyday life. The idea of bushcraft is not just to survive but to live well, even thrive in the wild through the use of traditional skills from around the world.
This same pragmatic approach is also found in our Urban Skills course. The biggest challenge is that unlike bushcraft and wilderness survival which share core skills, the daily skills that make a person successful in an urban lifestyle (job, computer knowledge, public speaking, finances, etc.) have little or no bearing when things go wrong. The skills that we cover in our Urban course may seem unconventional and even uncomfortable to some, but they are vital to having peace of mind in the urban jungles of today.
Our Products
When necessity or convenience call for the use of modern goods and materials, we feel they must meet these criteria to be used in good conscience:

- Be of the highest quality to reduce waste and increase dependability.
- Be made by craftspeople making a livable wage.

The items sold at Bushcraft Northwest meet these criteria and we are proud to offer them to you. In addition, we adhere to a strict privacy policy that means your information will not be shared, sold, or otherwise distributed. Please feel free to email us with any questions, and Thank You for shopping at Bushcraft Northwest.

Visit our homepage at www.bushcraftnorthwest.com for videos, articles, links, workshops, and more information about us and the art of Bushcraft.

Meet Mike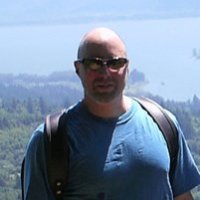 Mike Lummio was first exposed to bushcraft over 25 years ago during a trip to Jackson Hole, Wyoming. Since then, he has had the good fortune of learning bushcraft and traditional wilderness skills through hands-on training and his own experience. After receiving a Biology/Environmental Science degree from Washington State University, he was able to apply this knowledge of bushcraft while performing field work and research for various organizations around the Pacific Northwest. Working in this capacity streamlined his approach to both wilderness skills and the gear he brought along which resulted in the practical style of bushcraft taught at BCNW. Our curriculum fits well with SAR, ultralight backpackers, military, and outdoor professionals because we use whatever skill or material works best regardless of historical biases. Mike's
urban experience stems from his time spent living and working in high crime areas where violence was commonplace and required a completely different set of survival skills. His training in these areas include various martial arts, modern defensive handgun, disaster preparedness, and most importantly how to read the street to avoid potential problems before they arise.